$1000 & $1500 REBATES*
(Additional $500 may apply for some applicants)**
Applicant must be the owner (or his/her authorized agent) of a woodstove used in a full-time residential property in the Northern Sonoma County Air Pollution Control District.
What: Rebate offered for change-out of a non-EPA certified woodstove or fireplace for an EPA Phase II Certified woodstove, natural gas or pellet fueled stove or fireplace.
When: November 1, 2013 through February 1, 2014
*Subject to available funding. First come, first serve basis. Applications required; see links below. Applications accepted beginning November 1, 2013. To be eligible for rebates, applicants must obtain a building permit and have a building inspection on new installations. Other terms apply.
**An additional $500 rebate may be available to residents of the Russian River Redevelopment Area.
Applications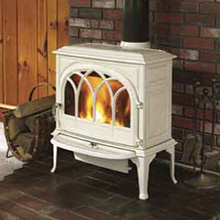 Rebate Qualification Criteria and Limitations 2013
Woodstove Application Form Electronic
Woodstove Application Form Hand-write
Contact
707-527-7277 or