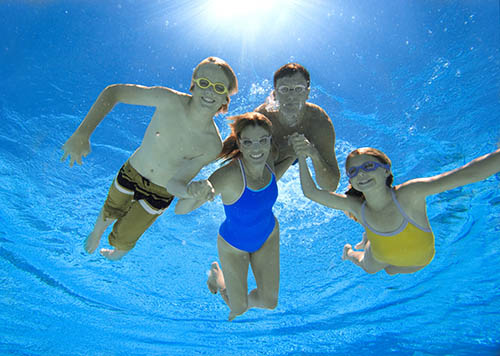 We keep you
cool

in the summer!
Get wet and have some fun with your own swimming pool!
Our above ground pools are the finest in the world. We have a wide selection of shapes and sizes to fit any backyard situation. We can also assist you in designing and selecting the landscaping and decking options that would best suit your needs. We carry a full line of pool accessories so that you will get the most fun from your new pool!
A Doughboy above-ground pool allows your family to experience the best in backyard fun and recreation, all in the comfort of your own backyard.


With Doughboy's exciting variety of decorative wall patterns and pool sizes, you'll easily find a pool that matches perfectly with your family's unique style.
Whether you enjoy an invigorating swim, or relaxing by the pool is more your thing, a Doughboy pool becomes your passport to many wonderful vacations at home.